Slowing the spread of fire
Known as passive fire protection, intumescent products contain a special fire retardant coating to help slow down the spread of fire, should one break out. The range of specialist products from Abbot Fire Group includes: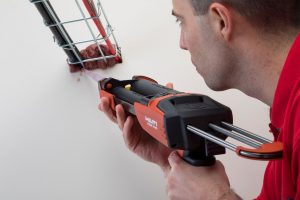 Fire rated expanding foam
Cold smoke seals for doors
Fire retardant paint
Fire proof letterboxes
Fire barrier curtain for roof spaces
Fire and smoke seals for routeings into doors and frames
Intumescent pillows for fitting in trunking around services
If you're not sure on the appropriate fire resistant and retardant items for your premises, we also provide a free advisory service, just give us a call on 01280 824111 and we'll be happy to help.
Whether you're looking for fire rated expanding foam; cold smoke seals for doors; or intumescent paint, just give us a call to see how we can help you.