All business premises, regardless of their size, require a fire risk assessment. These are sometimes referred to as a fire risk safety assessment, or risk assessment for fire. This is an important legal obligation, which is required as part of fire safety legislation under the Regulatory Reform (Fire Safety) Order (RRO). Your assessment identifies if current fire precautions are adequate, and highlights any areas that may be missing or currently not covered by suitable fire precautions.
What's included?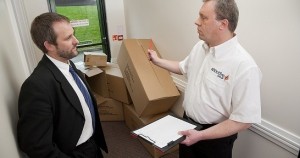 The fire risk assessment covers a number of areas including checking extension sockets are not overloaded, fire exit doors are accessible, cables are suitably covered etc. You will receive a written fire risk assessment report that provides details of any problems. This will include details of any areas which are not covered by suitable fire precautions. Additionally we will provide guidance on how to rectify problem areas, and continue to provide support once the assessment has been undertaken.
The report will also contain suitable suggestions for implementation to help reduce the fire risk and improve fire safety in the workplace.
Minimal interruption
A fire risk assessment can be undertaken during normal working hours. The experienced and knowledgeable competent assessor from Abbot Fire Group will undertake the assessment with minimal interruption to your business. Your business can carry on with its day to day work whilst the assessment is taking place.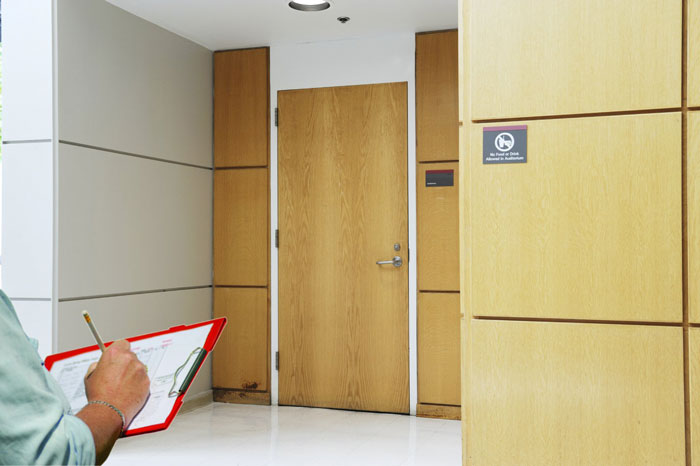 Reporting back
The comprehensive fire safety risk assessment report will usually be delivered 2-3 days after the assessment has been undertaken. It will also include digital photographs to avoid any confusion and doubt. Obviously, if there are any clear and immediate fire risk dangers, then the assessor will highlight these during the visit. This enables immediate action to be taken to remedy the situation.
We can provide solutions to most areas that may currently be lacking in order to meet current fire safety legislation.
Abbot Fire Group provides fire risk assessment across the UK, call 01280 824111 for further information, or for a quote.
Read the Abbot Fire Group fire risk assessments leaflet.