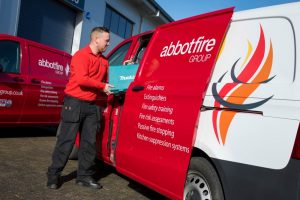 Abbot Fire Group can undertake your Portable Appliance Testing, often referred to as PAT inspection or PAT testing. This is the process of testing to ensure all electrical items within the workplace are safe. It covers all items that require electricity to operate, and has to be undertaken on a regular basis.
Portable appliance testing for your business
Whether you're an office, warehouse, or retail outlet, your electrical items need PAT testing regularly to ensure they remain safe to operate.
Minimal disruption
If you're looking for PAT testing for a school, care home, or nursing home, we can work with you to arrange a convenient time to undertake the testing with minimal disruption to your business.
Book your PAT testing today
For further details or to book your Appliance Testing please call 01280 824111 or email.
View the Abbot Fire Group periodic electrical inspections PAT testing leaflet today.