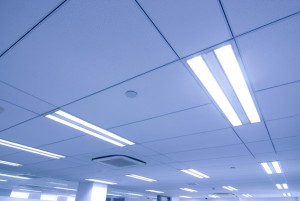 Abbot Fire Group are specialists in emergency lighting installation. Emergency exit lighting is required for highlighting the escape routes in the event of a power failure. There are two types of emergency exit lighting: maintained and non-maintained. Emergency lighting is required to meett BS5266-1 and covers different areas within your building.
Maintained systems
These are the type of lighting which remain on permanently. Generally used in public places these lights remain on, even in the event of a power failure.
Non-maintained
This emergency exit lighting is the type of lighting that operates when there is a power failure. They are often used in workplaces, offices and factories to highlight the emergency evacuation route.
Emergency lighting servicing
It is a legal requirement to have your emergency exit lighting serviced annually. Abbot Fire Group can undertake this for you.
If you need assistance with your bespoke emergency exit lighting installation, and advice on the design of the system, we can help here too. Experienced in the installation of emergency lighting exit systems, you can relax knowing you're in safe hands.
For further details, email or call 01280 824111.
View the Abbot Fire Group emergency lighting leaflet.