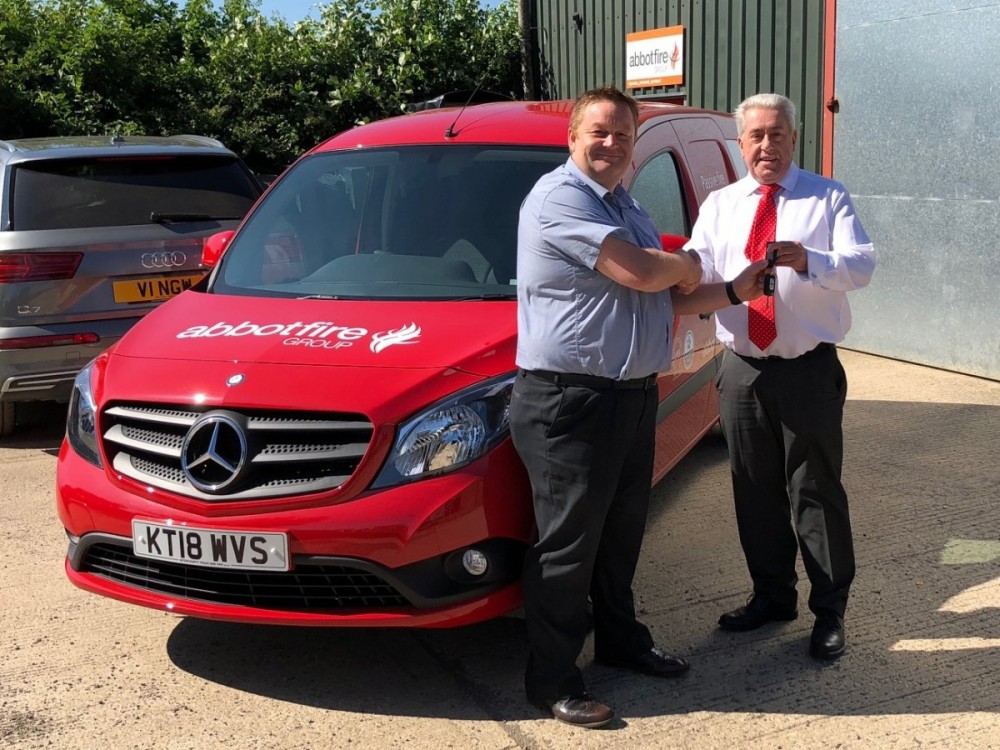 Abbot Fire Group are delighted to have taken delivery of a new Mercedes Benz Citan van for the passive fire protection side of the business. The growth in passive fire protection work, also known as fire stopping, has resulted in a need for a new vehicle to accompany the existing Abbot Fire Group fleet.
Nigel Walton, Director at Abbot Fire Group said: "As the business continues to grow, we had a need for a specific vehicle which could accommodate the passive fire protection side of the business. We're pleased to have increased the size of Abbot Fire Group's fleet, and in doing so support another local business."
Justin Boon, Group Retail Manager at Mercedes-Benz Intercounty Truck & Vans located in Milton Keynes commented: "It's a pleasure to be able to supply another van to complement Abbot Fire Group's existing fleet. Having supplied the existing fleet, we're able to work with Abbot Fire Group to ensure the vans meet their specific criteria."
Further information on passive fire stopping can be found here. Abbot Fire Group can be contacted on 01280 824111.