Abbot Fire Group are delighted to announce they have expanded the range of fire safety products and services to include Passive Fire Protection, providing a one stop shop for all your fire safety needs.
Your premises are likely to be divided into offices, meeting rooms, calls centres, etc, and each of these compartments are designed to help contain a fire, should one break out. Passive fire protection is the process of ensuring the compartments within the fabric of your building are fully fire proof using intumes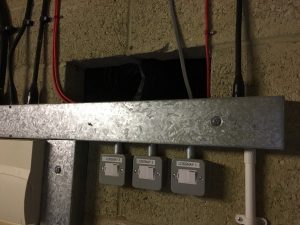 cent materials.
Issues arise when there are holes within the fabric of these compartments, which results in the area being compromised and therefore no longer effective at slowing the spread of fire.
Further details and to read more click here.
If you have holes within your building compartmentation which need addressing, please get in touch or call 01280 824111.