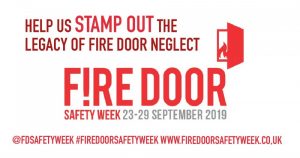 Abbot Fire Group are once again delighted to be supporting Fire Door Safety Week 2019, this year's theme being Stamp out the legacy of fire door neglect.
We'll be posting top tips throughout the week of 23 – 29 September to support this national campaign.
Get your fire door safety checklist here. And remember to check your fire safety doors throughout the year.