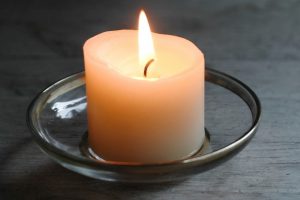 It is candle fire safety week 15th – 21st October 2018.  We'll be posting some top tips each day on social media to help keep you safe when lighting and using candles in your home.
Here are our recommendations for using candles safely:
Take care when lighting candles, and NEVER leave a burning candle unattended
Never place candles near curtains, throws, cushions or other types of flammable material
Keep the wax pool clear of wick trimmings, matches and other items at all times
Ensure candles, particularly scented ones which are designed to liquify, are placed in a heat resistant holder
Put candles out with a snuffer, or a spoon; it's safer as there's less risk of hot wax spilling, or sparks spreading
Take care when lighting candles, if using a match, ensure it is fully extinguished by running under water before putting in the bin
Keep matches and candles out of the reach of young children
If you have pets or young children, you could replace candles in you home with battery operated tea lights reducing the risks associated with naked flames.
Stay safe.