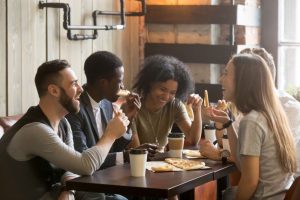 It's student fire safety week 22nd – 28th October 2018. We'll be sharing some top tips across social media each day to help students keep safe from the risk of fire. All tips are useful regardless of whether you're a student or not; being aware of fire risks and how to avoid them can help keep you safe.
Top tips:
If lighting a candle never leave it unattended, and ensure it's away from curtains, throws and other flammable fabric
Don't charge laptops and mobile phones on flammable materials e.g. beds or cushions. When charging, ensure they are on a suitable flat surface.
Test your smoke alarms once a week. Working smoke alarms save lives. Just press the button to test.
When cooking, NEVER leave the pan unattended. Remember to turn the hob off when you've finished.
Do you know your escape plan? Familiarise yourself with your surroundings, and ensure you know a safe way out.
If you smoke, always use an ash tray, and ensure your cigarette is extinguished. NEVER smoke in bed.
Abbot Fire Group helping you to stay safe.