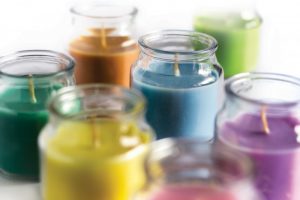 As the nights draw in, particularly now we're spending more time at home and indoors, many people like to light candles to brighten their home. However, candles can pose a fire hazard so do take care. Here are our top tips for keeping safe from the risk of fire:
Take care when lighting candles, and never leave a burning candle unattended.
Never place candles near curtains, throws, cushions or other types of flammable material.
Keep the wax pool clear of wick trimmings, matches and other items at all times.
Ensure candles, particularly scented ones which are designed to liquify, are placed in a heat resistant holder.
Put candles out with a snuffer, or a spoon; it's safer as there's less risk of hot wax spilling, or sparks spreading.
Keep matches and candles out of the reach of young children.
Take care when lighting candles, if using a match, ensure it is fully extinguished by running under water before putting in the bin.
Always ensure candles are fully extinguished before going to bed.
If you have pets or young children, you could replace candles in you home with battery operated tea lights to reduce the risks associated with naked flames.
Stay safe.