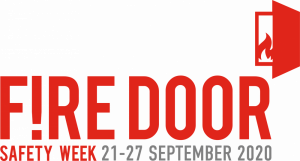 We are delighted to once again be supporting Fire Door Safety Week, running 21st – 27th September.
The aim of Fire Door Safety Week is to raise awareness of the importance of fire doors. Checking that they are properly maintained and therefore ensuring they can work effectively in the event of a fire, helping to protect lives and property.
Your 5 step fire door check list can be downloaded here.