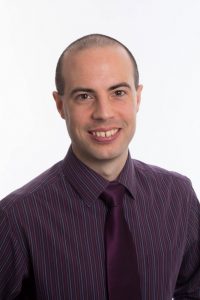 Doug Agnew, Business Development Manager at Abbot Fire Group talks about the importance of passive fire protection.
"Have you ever stopped to think about what would happen if a fire broke out in your business? Would your staff know how to extinguish a small fire? What if the fire broke out overnight when the premises were empty? How would the fire be controlled? What would the financial cost be to your business, or worse still, what if someone lost their life?
Assessing the risk
You may be familiar with your fire safety responsibilities as a business owner, and have fire extinguishers, fire alarms, and fire safety training for your staff in place. However, have you stopped to consider passive fire protection, and how this could help contain a fire in your premises?
Preventing the spread of fire
Passive fire protection is the process of using special fire retardant products and materials to help reduce the spread of fire. Often contained within the fabric of your building, it's not something that's immediately visible to you or your employees. However, this can be relied upon heavily should a fire break out. From fire doors with intumescent seals to walls with structural fire protection, these often provide much needed time to evacuate the premises in the event of a fire.
Within your premises, the building is likely to be divided into compartments, from offices to storage rooms, server rooms or call centres. It is these compartments which are imperative when it comes to creating a barrier to slow the spread of fire. Using special fire retardant products in your walls, doors, and ceilings can reduce the spread of fire.
However, there comes a risk when these barriers are compromised. It could be from new cabling being installed for electrical rewiring or computer installation; damage from building work; or gaps in false ceilings. This becomes a real issue if a fire breaks out. Smoke from a fire can get through the smallest of gaps in your compartmentation, and can hinder escape for those evacuating.
The challenge comes when compromises may not be easily visible as you go about your daily work.
If you are having work undertaken at your premises, whether it's a new communications system, or extension to the building, and are unsure how this may affect your passive fire protection, ask for advice from a third party professional, industry accredited, fire protection company.
Protecting your staff
It's important to ensure the integrity of your building. Pipe collars can be fitted to new pipework and intumescent sealant can be applied to fill holes from cabling. However, it's crucial to ensure this work is carried out by an experienced and competent fire protection company.
Abbot Fire Group have LPCB accreditation for LPS 1531 the installation or application of passive fire protection products. You have peace of mind that your passive fire protection work is being carried out by a competent company using only the best, and approved, materials.
Passive fire protection survey
If you're not sure if your business premises fire compartmentation has been compromised due to building work, cabling, or even just due to the age of the building, simply get in touch and book a passive fire survey today.
Ensure your staff and premises are protected. The cost of ensuring you are covered could save lives, and there's no price on that."
If you need help and advice for passive fire protection for your business, Abbot Fire Group will be happy to help. Just call 01280 824111 or email.